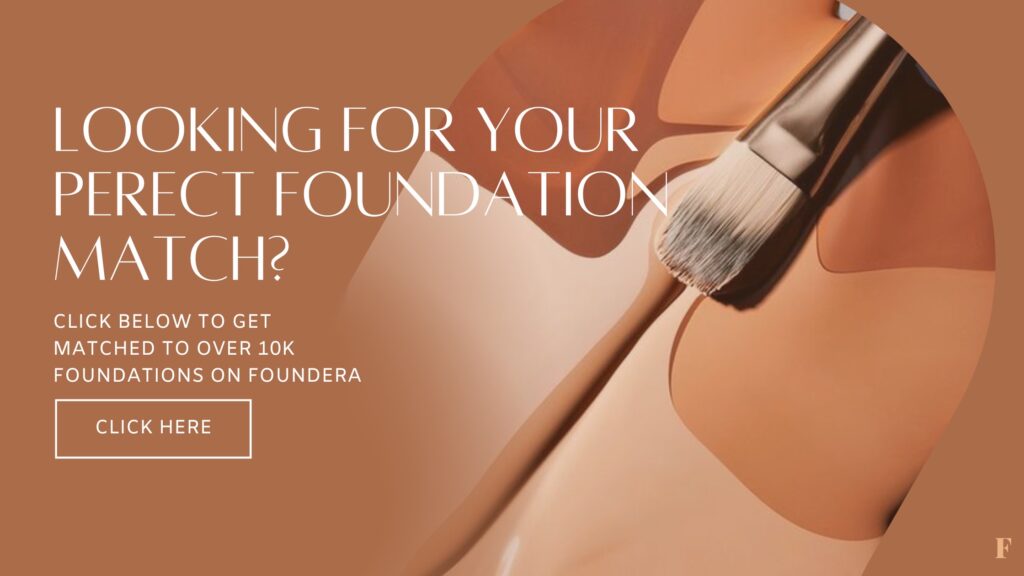 Got a minute? Perfect!
– Get matched with the perfect foundation for you in less than a minute.
No two faces are exactly alike, which is why you need personalized attention. A product that works for your best friend won't necessarily be the right fit for you. At Foundera, we consider your skin type, color, age, and more to give you suggestions to simplify your makeup journey. Our foundation matching software uses technology that identifies your dominant face shade and then matches you with the perfect color and brand for your unique skin.
Bye-Bye swatches! Hello, reliability!
Worried about covering your acne? There's a foundation for that.
Need something to last all day with a natural glow? There's a foundation for that.
Looking to include anti-aging bonuses into your makeup routine? There's a foundation for that.
Swatches are a thing of the past 👋 Let us find your best foundation matches in less than a minute. Check out some of the brands we've got – they're tagged!⚡️😍 don't see your fave? Tell us!👇 #founderabeauty #founderamatched
•
•
•
•
#beauty #beautycomingsoon #newbrand #comingsoon #foundation #foundationmatch #beautyinfluencer #makeup #makeupinfluencers #foundationmakeup #foundationmatching #makeupartist #makeuplooks #beautybloggers #beautytips #makeuptips #makeupartist #beautyinclusivity #inclusivity #sephorafavorites #sephora #makeuplover #beautymission #newbeautybrands #makeuplover #beautyai #swatchesmakeup #swatches #swatchesfordays